The start of the new year is quickly approaching and the team at The People Experience Hub have recently come together to discuss the future and make predictions about what the year 2023 will hold. 
So, let''s take a look at some potential developments that could shape the next 12 months and beyond!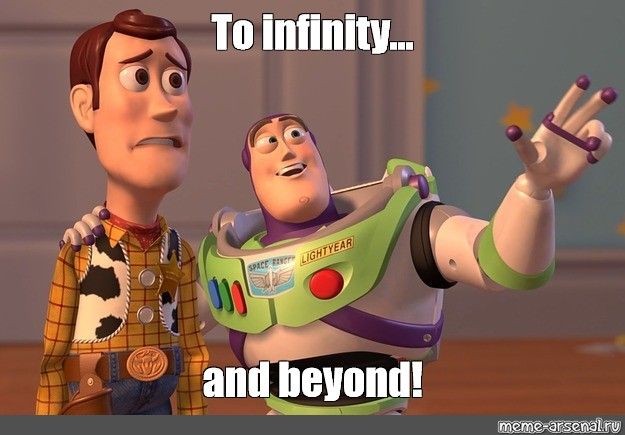 A focus on fixing the cause not mitigating the outcome 
For 2023 (and beyond) I predict that organisations will be looking at where they spend their budget and what outcomes it delivers a lot more. 
In our space, People Experience Measurement, Insights and Action, we will see people move away from chasing the engagement number/score and moving towards working on the areas that will deliver sustained or improved outcomes – working with providers that can help them highlight these areas to take action on and what actions to take. 
For areas like well-being, we will see organisations looking at what in the organisation is a cause of well-being issues rather than simply providing a solution for employees to use. 
This will also see 'Critical Thinking' becoming a key skill in HR and people functions as they have to navigate this approach. 
Investment in Line Managers 
We will see more and more organisations investing in first-line manager skills and training. 
Line Managers are key to not just a great culture but also to delivering organisation goals (both people and organizational) and we are already seeing forward-thinking organisations putting resources into this group. 
As organisations try to balance retention and talent needs with delivering the business goals this group will be true enablers if invested in with the right approach – and will probably give us the leaders of the future who grew and developed in a pandemic world, which will give them a set of experiences and skills for future disruption.
Rob, Director of People Science
It's not an exciting topic, but it's hard to see anything being much more important than the cost of living crisis in 2023. While the eternal optimist in me sees things improving over the course of the year, following the defeat of Putin, it is going to continue to be difficult for businesses, consumers and employees alike.
As we all feel the pinch, employers will have to work harder to improve the 'deal' for their people, as most will struggle to match inflation with salary increases and many employees' financial well-being will be at breaking point. However, employers can support financial well-being in other ways, for example by providing advice; and they can use their collective purchasing power to provide access to benefits at favourable costs.
As retention is likely to remain important, employers must also ensure that they are meeting their people's broader human needs. It will be tempting to cut people budgets, but now is the time to ramp up efforts to improve the employee experience, for example providing flexibility as a standard and investing in people's development.
Naomi, Head of Sales and Marketing
My prediction is that Sales will move away from calls in 2023 and more towards tools like Whatsapp and video to capture attention.
Jack, Full Stack Web Developer
Every year, these get harder. I predict an advancement in battery tech will happen in 2023. Batteries suck in my opinion!           
Luigi, Head of Data and Analytics  
So last year there's been a big split in company strategies, with some pursuing a remote/hybrid model, and others wanting to return to the office.
My prediction for next year is, we're going to see both sides claiming 'why' they've won the argument, and that the advanced use of tech will be a driving force behind those arguments. For example, remote/hybrid model companies are becoming early adopters of the Metaverse to host their meetings and be productive whilst still remote.
On the other hand, companies that still require people to come in might be slower on the uptake of the metaverse (or even reject it as an alternative).
Who's going to win? Ultimately, it's going to come down to retention numbers for me. No matter what the setup is, if you're not addressing retention like in our e-book, then I'm not sure it matters what tech stack, or model you go for.
Savannah, Marketing Executive 
Short-form video and social commerce - I think we will see more people embracing short-form videos as a way to engage, create brand awareness and develop their social commerce. 
Zobaida, People Experience Executive 
As inflations rise and budgets reduce, leads will become more hesitant to purchase than before. Therefore, value based-selling strategies will become more of a focus, as you are targeting consumer needs before you even reach out. Rather than selling a single result that your product/service provides, a value-based strategy focuses on the bigger picture by outlining all the advantages it offers. 
Videos/voice notes will become more effective and engaging outreach tools than emails or calls. 
Videos and voice notes are great tools to grab a prospect's attention and keep them eager to learn more while showing them what you're selling in action is also easier to understand.
Jemma, Client Sucess Manager
Since the pandemic, we've managed most of our client activity remotely and digitally, and that's set to continue in 2023. We have to find ways of keeping the customer at the heart of what we do, providing a personal touch and a personalised experience by using technology more effectively.
Finding the balance between automation and the human touch is ever-changing, and we have to constantly adapt to ensure we can offer great self-service as well as keep our team trained and ready for when hands-on support is needed.
For us, this means reaching out more often but also making ourselves more accessible. That means that we might use chatbots, for example, to deal with more straightforward queries to that we can dedicate more time and focus to building client relationships.
When navigating the customer journey in 2023, I think embracing personalisation and automation will help the overall customer experience.
If you got this far, thank you for reading! We look forward to reviewing these throughout and at the end of 2023! To find out more about our team, click here.